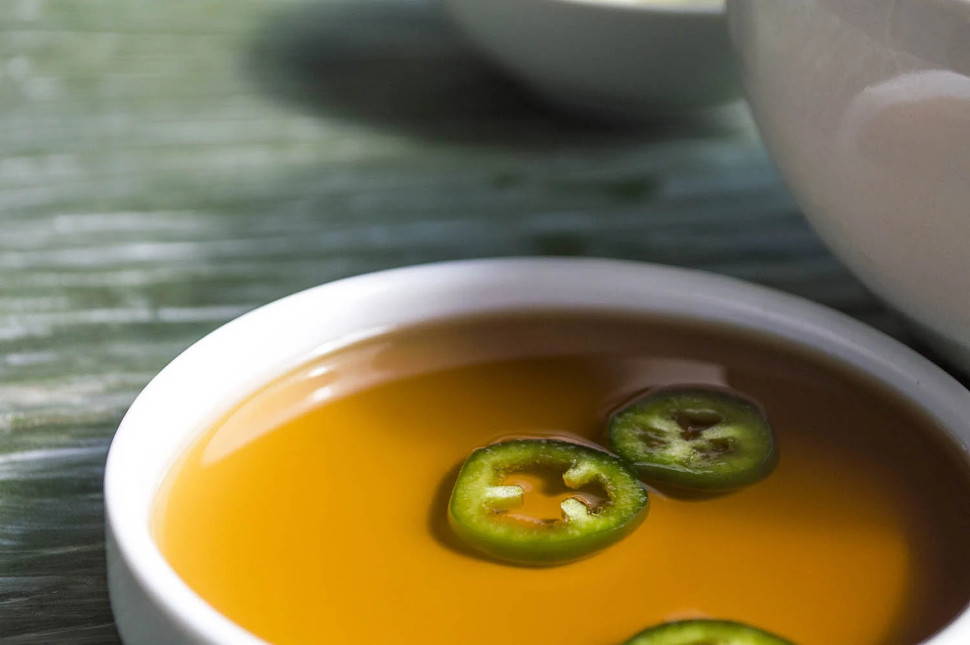 Why You Want To Marinade With Fish Sauce (Plus a Recipe)

Most of us would describe fish sauce as pungent and salty, and probably fishy tasting (or at least smelling), too. But at Four Elephants, we've made our fish sauce different than the rest. Ours is not as pungent. We are big on taste, not on smell.
Fish sauce seasons food a lot like salt does. By using salt on your food and in the cooking process, a real scientific process is occurring.Salt is absorbed by molecules in food and prevents water from escaping. This creates a juicier and more flavorful dish. Salt brings out and compliments exisiting sweet, salty, and bitter flavors in the food as well.
A fish sauce marinade works wonders on any protein, especially for meats that can dry out easily like beef and chicken. Not only do you enhance all those existing flavors, but you also add another flavor dimension that only fish sauce can give you. It's a nuanced taste that is difficult to describe, but once you try it, you'll have a hard time using any other type of marinade again.

Chicken Fish Sauce Marinade Recipe
Ingredients
- 4 chicken breasts
- 1/4 cup soy sauce
- 1/4 cup Four Elephants Fish Sauce
- 1/3 cup brown sugar
- 2 tablespoons cannola oil
- 1 tablespoon ginger, grated
- 3 medium cloves garlic, minced
- 1 chili pepper (chopped finely) or hot chili paste (optional)
Instructions
Pat chicken dry then place in a sealable plastic bag. Whisk the remaining ingredients in a bowl together then pour over chicken in bag making sure to coat thoroughly. Get as much air out of the bag as possible and seal. Place in the refrigerator for at least 30 minutes before cooking. Cook the chicken as you normally would making sure to discard the marinade properly.