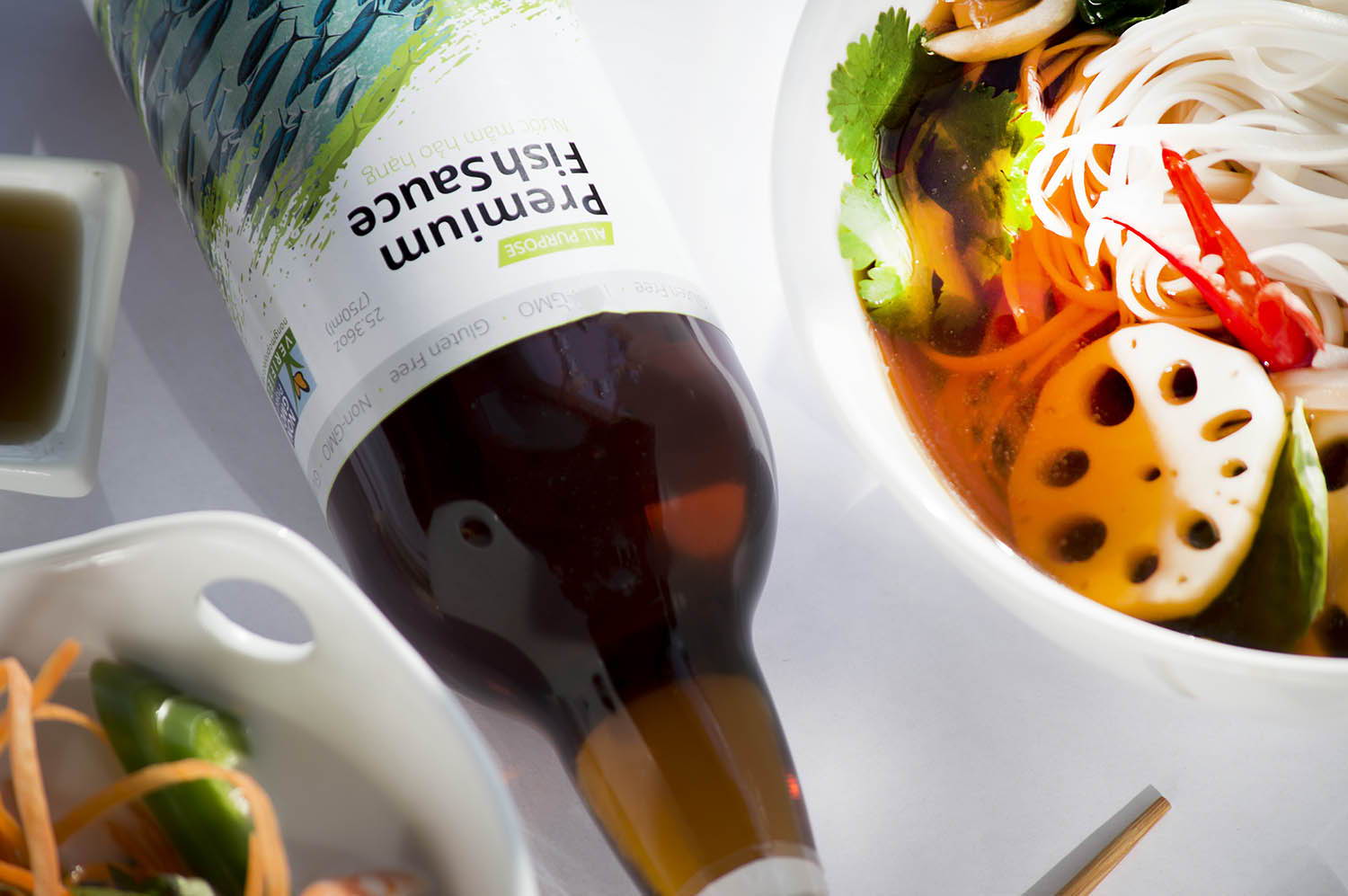 All About Fish Sauce + Some Diet FAQs

Fish sauce is an Asian cuisine staple. It is used as a seasoning in a variety of foods such as dressings, marinades, soups, and more. Many use it as an alternative to soy sauce, too. We like to think of it as an all-purpose sauce!

Making fish sauce is a complicated affair that takes an extended period of time to extract from a water and anchovy mixture. The best fish sauces undergo very little processing and contain just a few ingredients.

At Four Elephants, we source our fish sauce from the best producers in Thailand. It's gluten-free, non-GMO, and does not have any chemical preservatives or fillers.
If you're like us, you consider the health qualities of all the foods you choose for your family. Here are some answers to some commonly-asked health questions about our fish sauce.

Is fish sauce keto-friendly?

The ketogenic diet requires lots of healthy fats, proteins, and very little sugar. As long as you are limiting your sugar intake throughout the day, you should be ok with a small serving of Four Elephants Fish Sauce (1 tbsp of our fish sauce contains 1 gram of carbohydrates).

Is fish sauce Whole30 compliant?

Because Four Elephants Fish Sauce contains a small amount of sugar, it is not technically Whole30 compliant.

Is fish sauce low-FODMAP?

Yes, fish sauce is low-FODMAP! According to Monash University Department of Gastroenterology Translational Nutrition Science, the group responsible for researching IBS and establishing the low-FODMAP diet, fish sauce is low-FODMAP in quantities of one tablespoon or less.

Is fish sauce ok for vegetarians or vegans?

If you are a strict vegan or vegetarian, then fish sauce is not for you seeing that it is made from anchovies.

Is fish sauce gluten-free?

Four Elephants Fish Sauce is naturally gluten-free, and Four Elephants Fish sauce is also certified gluten-free.

Is fish sauce allowed on the paleo diet?

Four Elephants' Premium Fish Sauce does contain small amounts of sugar and is not likely allowed on a strict paleo diet.

The information presented on the Four Elephants website is not intended to be medical advice. As always, consult with your doctor to determine the best diet for you.