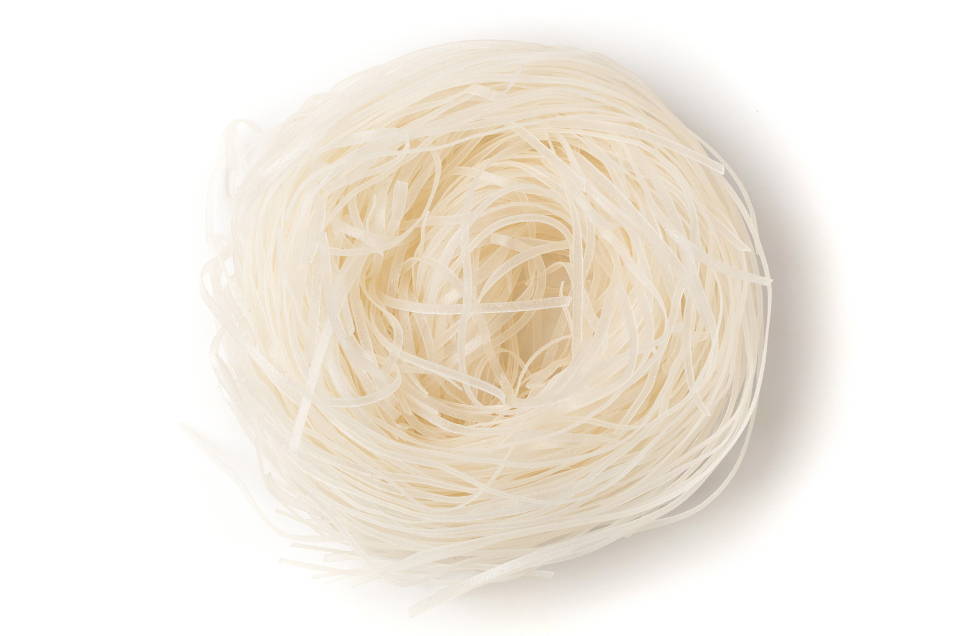 Asian Noodle Comparison Chart
A noodle is not just a noodle. With dozens of Asian cuisines in the world, there are also dozens of types of noodles ranging in length, thickness, ingredients, flavor, and more. In this new comparison chart from Four Elephants, we take a look at some of the more popular Asian noodles (including Rice Sticks and Vermicelli that you can buy here on the Four Elephants shop) and how they compare to each other.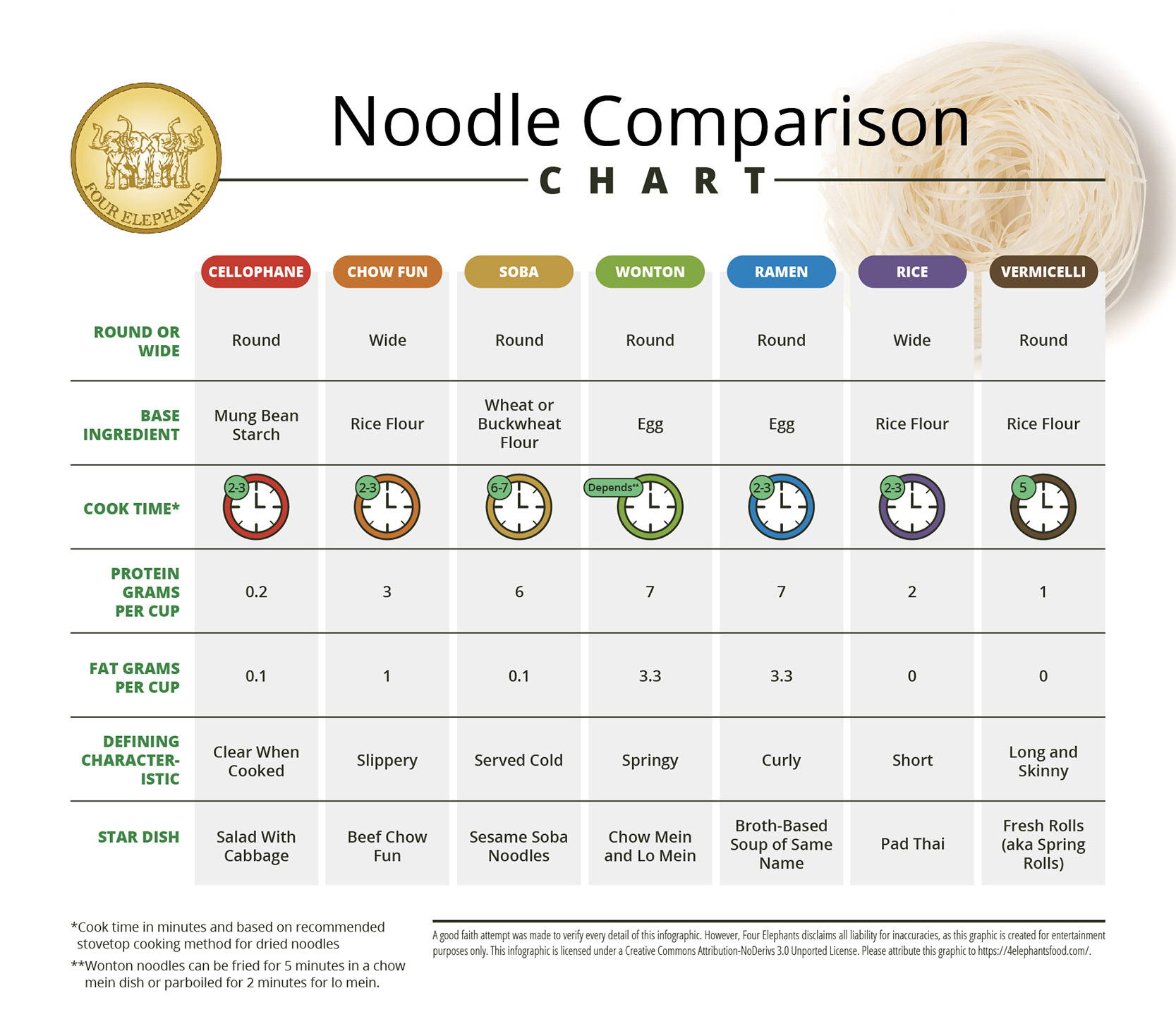 Please note that this is not a comprehensive chart of all noodle types or data. Because there are so many varieties of Asian noodles with many different characteristics, we intentionally left details off the chart for clarity. Additionally, nutritional information varies from source to source. In most cases, we relied on the USDA's FoodData Central.

And if you like to geek-out on Asian food facts like we do, you might also like our Rice Comparison Chart here. Thanks for reading!