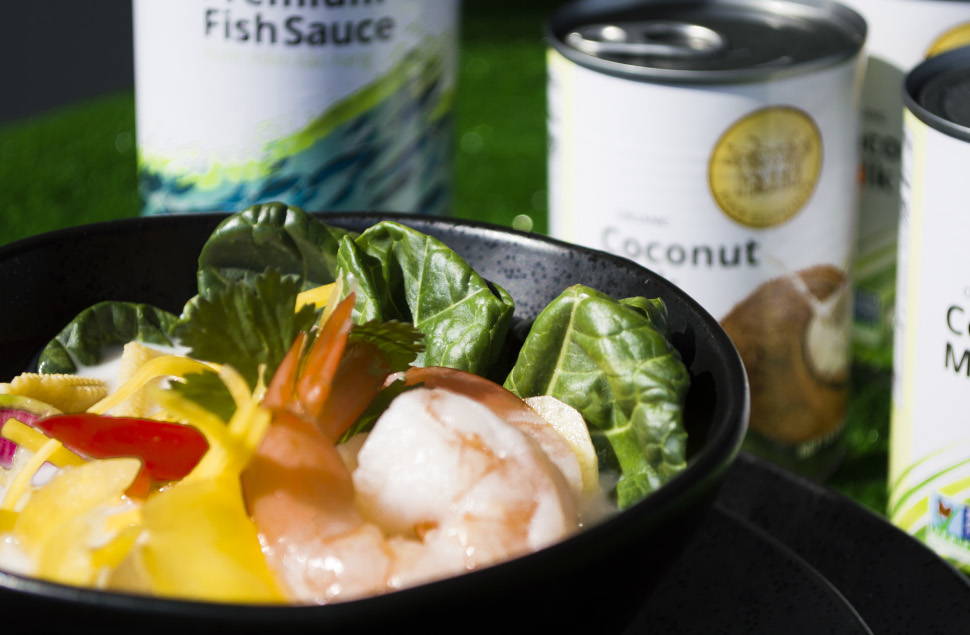 Tom Ka Gai Thai Coconut Soup Recipes

Tom Ka Gai is a traditional coconut milk soup originating from Thailand that means boiled galangal chicken soup. While we know it is named for chicken, we sometimes opt for shrimp or tofu or nothing but veggies if that fits our fancy. Like we always say, do what works for you in your kitchen.
However, not everyone agrees with us on this. You don't have to look far on the web to find Tom Ka Gai recipes and to find negative comments about those recipes! For example, commenters on this Bon Appetit recipe are unhappy about the use of ginger (instead of galangal) and so much lime. In this Serious Eats recipe, commenters are suggesting the addition of curry paste and brown sugar.
While these recipes are seemingly contentious, we still stand by our claim that you should cook creatively…with one exception: coconut milk. If the recipe calls for coconut milk and your diet allows for it, definitely use it! Coconut milk provides that creamy base and coconut flavor so many authentic Thai soups are known for - including Tom Ka Gai.
Tom Ka Gai Flavors
In addition to coconut, hallmark flavors in this soup include galangal (obviously since the dish is named after this herb!), lemongrass, lime, and chiles. This recipe and accompanying video from Hot Thai Kitchen is outstanding. The essential combination of sweet, sour, acid, and heat is in full effect. The galangal also gives that bit of tingle on your tongue and throat so many of us Thai food lovers are after making it a wonderful soup for when you are under the weather with a cold or flu.
Final tip: You don't eat the lemongrass, kaffir leaves, and other tough herbs. Their job is to infuse the broth with flavor and are too woody to bother chewing.
While you are shopping for your Tom Kha Gai ingredients, don't forget to check out the Four Elephants shop. You'll find the coconut milk, fish sauce, and other soup ingredients you need.