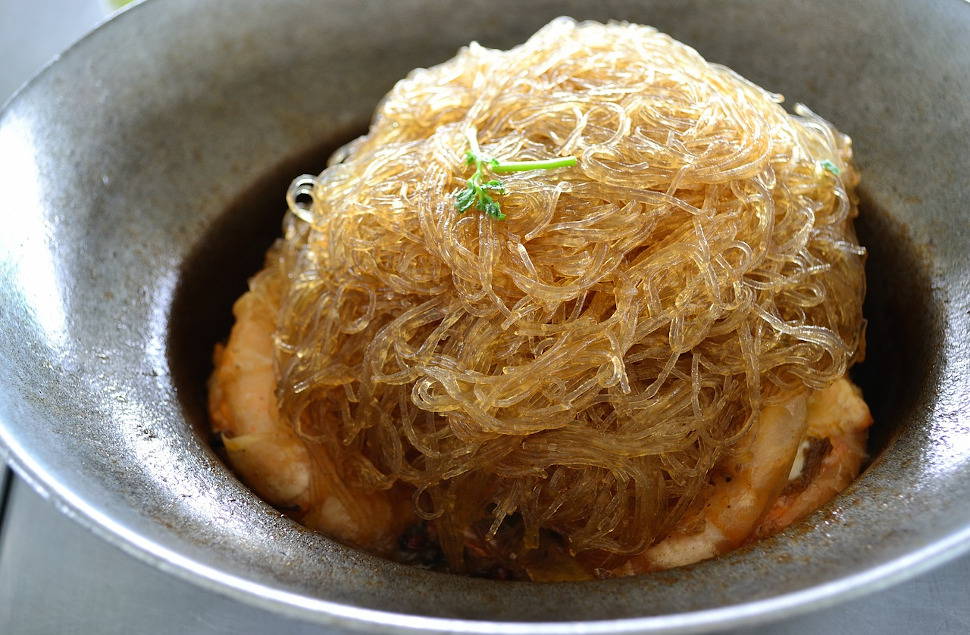 What Is The Difference Between Rice Vermicelli And Other Asian Noodles?

Vermicelli noodles are long, similar to spaghetti noodles, but thinner (at least they are in the USA - in Italy they are sometimes thicker). In Asian cuisines, vermicelli noodles are made of rice, and they are used in a range of dishes from soups to spring rolls. Some of us on the Four Elephants team will sprinkle uncooked and crumbled rice vermicelli on a salad to give it that added crunch.
Rice vermicelli (click here to see the product in our shop) is a must-have pantry staple. There is a reason it's our newest product.In the rest of this article we talk about how rice vermicelli differs from other common Asian noodles. However, it's important to note that you should use noodles in whatever way works best in your kitchen. That's the beauty of cooking. You get to experiment to find the recipes that delight your family the most.
Cellophane noodles (a/k/a glass noodles, a/k/a bean thread noodles) - These thin, long noodles are especially fun because they appear clear once cooked (and cooking doesn't take long). They are typically made from mung bean starch and often show up in stir fry dishes.
Chow fun noodles - Flat, wide, and slippery noodles used in stir fries and soups, especially popular in Cantonese cuisine and seen on American menus in dishes of the same name. A similar noodle can be used in pad thai and pad see ew.
Wonton noodles - Thin, round egg noodles often used in chow mein (crispy) and lo mein (softer) noodle recipes.
Ramen noodles - Another egg noodle treated in a way that makes them curly and crispy. Often used in a broth-based soup dish of the same name.
Rice stick noodles - Another Four Elephants favorite. These noodles are made from rice (hence the name), are thin and wide, and can be found in many popular dishes like pad thai and pho. Many choose rice noodles over other wheat noodles because they are naturally gluten-free.
Soba noodles - Made from wheat flour and buckwheat flour and usually served cold in Japanese cuisine.
This is not a comprehensive list of Asian noodles, but it does cover many. If you have a favorite noodle you like to cook with, join us on Facebook and share!