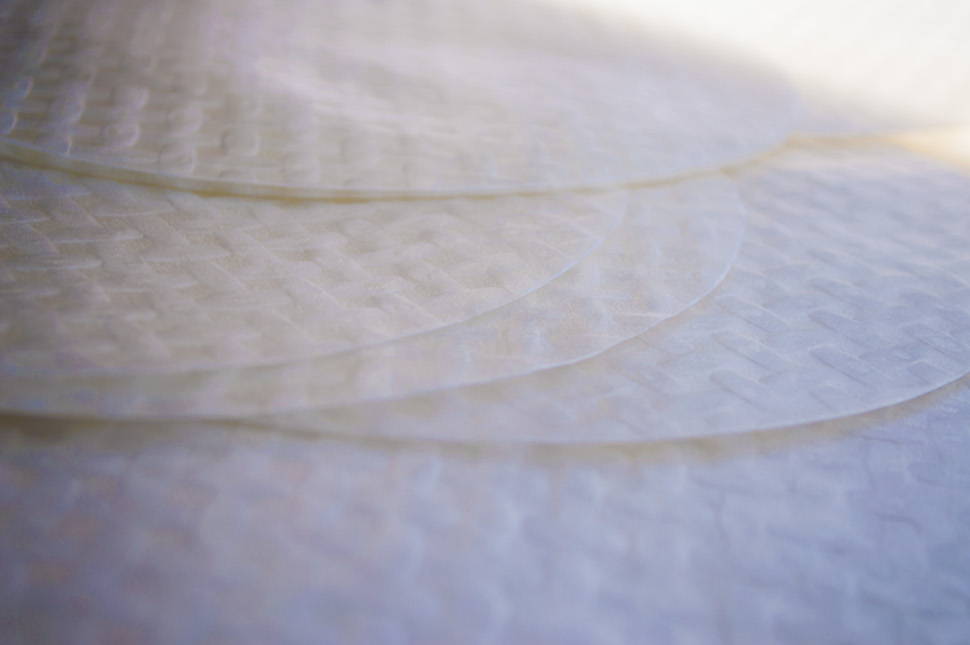 15 Facts About Rice Paper and Spring Rolls

Four Elephants Rice Paper has only four ingredients (rice flour, tapioca, filtered water, and salt). It requires very little processing to create this low-calorie food that is ideal for spring rolls and a whole lot more.
For such a simple product, there really is a lot of nuance to it. Here are some of the best tips, tricks, and facts we have learned about rice paper that we hope inspire you to get cooking!
1. Rice paper is a traditionally Vietnamese food called bánh tráng.
2. It is made by grinding rice and creating a slurry with water and other ingredients. It is then spun to elimate unneeded water. Then it is shaped in a circle, steamed, and dried.
3. Rice paper is naturally gluten-free and vegan.
4. Right out of the package, rice paper is fragile, thin, and transcluscent.
5. The tapioca in the rice paper makes it smooth to the touch.
6. Dipping the rice paper in warm water works better than cold water.
7. Four Elephants Rice Paper is 22 centimeters or 8.5 inches in diameter, a common size.
8. Rice paper is most commonly used as the wrapper in what Americans call "spring rolls."
9. Common spring roll fillings include pork, shrimp, mushrooms, noodles, and matchstick thin veggies like carrots, scallions, cabbage, and bean sprouts.
10. There are many different ways to name and describe a spring roll. Some use "spring roll" and "summer roll" interchangeably. Others say that spring rolls are made with fried wrappers made of wheat and eggs whereas summer rolls are made with uncooked (only soaked) rice paper and served cool. Summer rolls are also sometimes called "salad rolls" and "fresh spring rolls." It really doesn't matter what you call it as long as you eat it!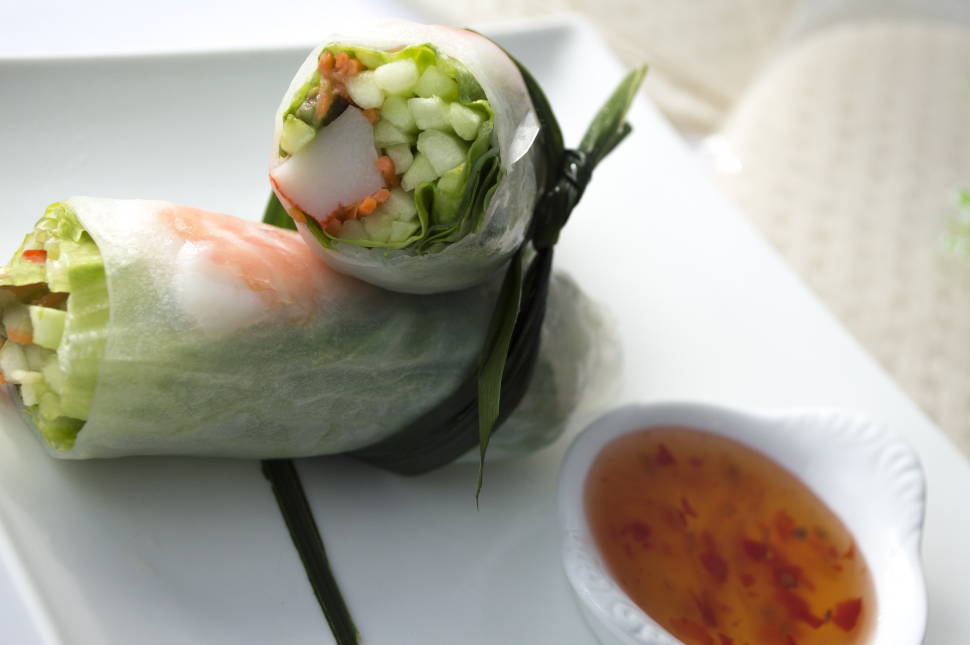 11. Some call "rice paper" a "rice crepe."
12. You can use rice paper for more than just cool, raw rolls (traditional summer rolls). Try adding your fillings, rolling, and then lightly frying. Or don't use any fillings and just lightly fry or bake and add seasonings to make a crisp topping for a soup or salad or even chips! (If you like this idea, check out this recipe for rice paper bacon.)
13. We've even seen sweet applications for rice paper including macaroons and this baked apple pie spring rolls recipe from the blog "Officially Gluten-Free."
14. Peanut dipping sauce is a common dipping sauce to pair with rice paper rolls. However, rice paper and veggies are very versatile. Try making your own sauce with a few common Vietnamese flavors to create one to your liking.
15. Vietnamese flavors that pair well with rice paper include garlic, ginger, lime juice, cilantro, fish sauce, soy sauce, hoisin sauce, sweet chili sauce, and sambal oelek (chili paste).
And that's not all! Stay tuned for more info on rice paper and a Four Elephants Summer Roll recipe.