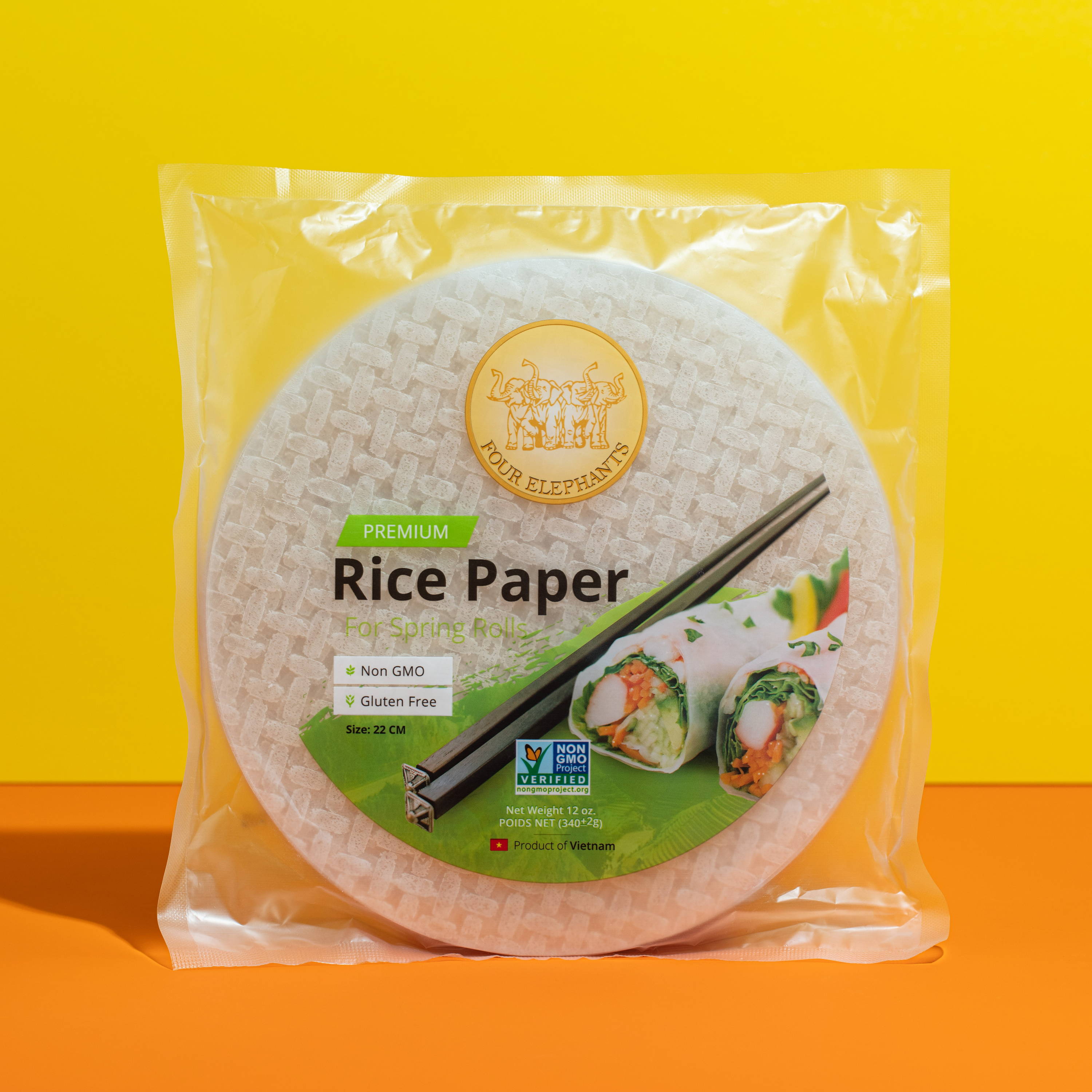 Not Your Traditional Rice Paper Recipes
Most commonly used for spring rolls, rice paper is an Asian kitchen must-have. Believe it or not, rice paper can be used in a variety of unique ways for all types of dishes.
From appetizers and salads to pasta dishes and desserts, we want to tell you about some creative ways to use rice paper more often in your kitchen below!
One of our favorite dishes is rice paper dumplings. Just as versatile as spring rolls, these dumplings can be made with a variety of fillings, including chicken, beef, pork, veggies, and
more. A great vegetarian filling would consist of tofu, mushrooms, carrots, green cabbage, spring onions, and garlic! Fry these up however you like for a crispy outside and chewy, flavorful inside.
Feeling a little creative? Try using rice paper instead of traditional pasta dough to make some delicious gluten-free ravioli filled with your favorite cheeses and proteins. Keep it simple with something like spinach and feta stuffed inside Four Elephant's Foods' Rice Paper, or try something like mushrooms and ricotta, topped with a vegan lemon butter sauce. Are you ready to cook yet?
A great alternative to croutons is shredded rice paper for your favorite soup or salad. Simply shred your rice paper into small thin strips, add a little olive oil in a bowl, toss it to coat, and bake at 375 for 4-6 minutes. Once they are golden-brown and crisp, you're ready to serve. This is a perfect gluten-free alternative to croutons!
Baked Apple Pie Rice Paper Rolls
Looking for an easy gluten-free and vegan dessert? Well, this delicious dessert with rice paper and an apple will fill your home with the smell of fresh baked apple pie. Place the rice paper into the water one sheet at a time. Then, place the softened rice paper onto the counter and put 1-2 tbsp. of apple mixture onto the center. Fold the bottom up first, then fold the sides in, fold the top down last. Bake for 20 – 25 minutes turning a few times throughout.
At Four Elephants, we go out of our way to provide high-quality and authentic products, and our rice paper is proof of that. We love to hear from our customers, tell us how you enjoy your Four Elephants Foods rice paper.