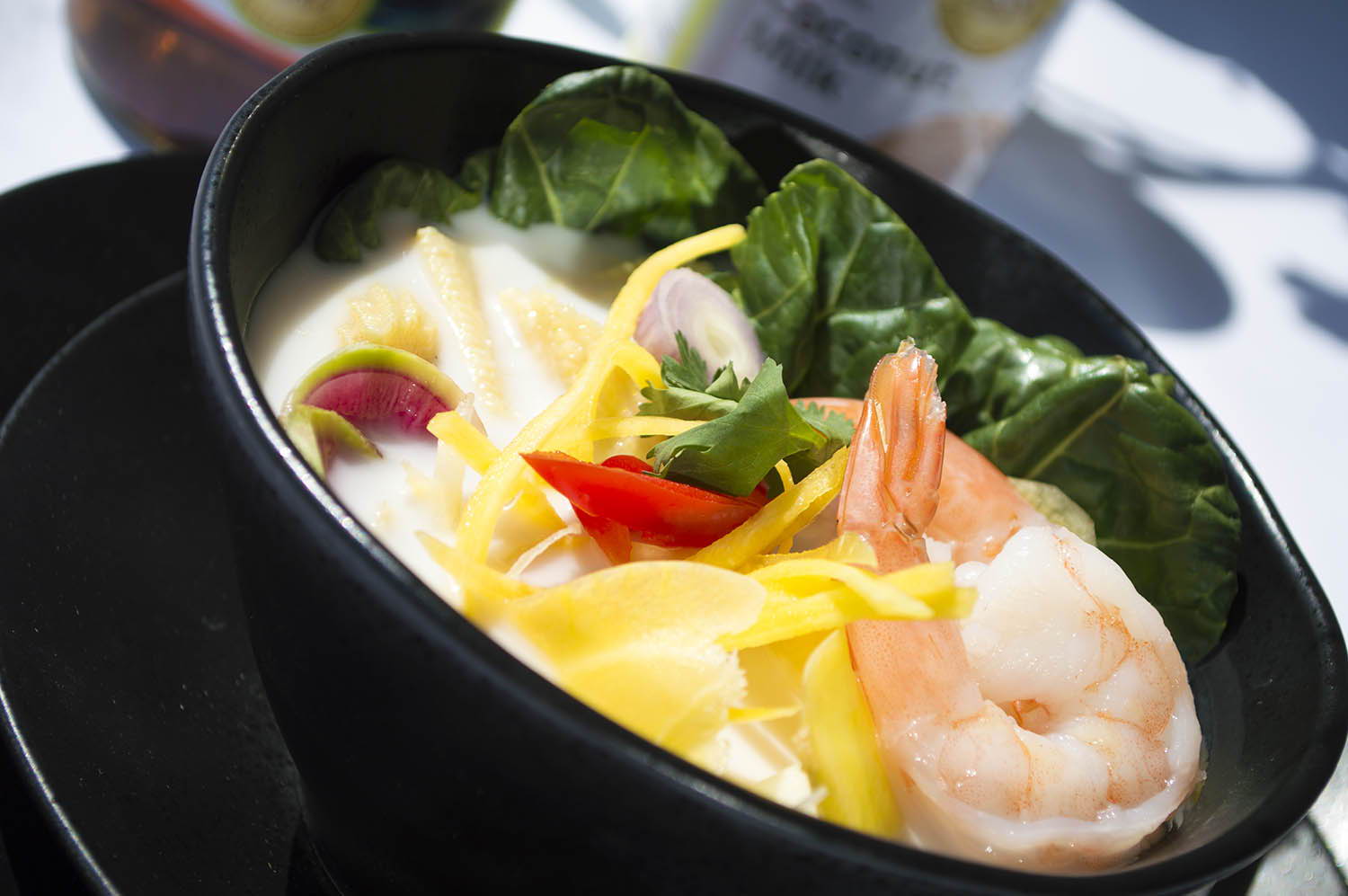 5 Coconut Milk Recipe Ideas

Not only is coconut milk an ingredient in many traditional Asian meals, it's also a critical component of many newer, trending foods. Some turn to coconut milk as part of a low-sugar, high-fat diet (like Keto) or as a substitute for dairy. Whatever the reason you choose coconut milk, there's no denying its unique flavor and wonderful texture.

Here are some of our favorite coconut milk recipe ideas.

A typical side dish using typical Asian ingredients. Following a two-to-one, liquid to rice, ratio, cook two cups of rice with one can of coconut milk and one and a half cups of water.

2. Coconut Milk Chicken Curry

Coconut milk is an excellent addition to soups, sauces, and curries. In fact, coconut milk can be easier to cook with than many other milks and creams. There are countless chicken curry recipes—too many to name here. Our tip for whatever recipe you follow: Don't let the coconut milk reduce more than 1/4 cup. Curries are meant to be liquid.
For those who want that coconut flavor to sing! While delicious, coconut milk curries have a lot of flavors going on at once. A simple coconut milk chicken dish can be quicker to make and gives more emphasis to our star ingredient, coconut milk!

To make, prepare chicken thighs or legs by patting the chicken dry with a paper towel. Salt and pepper both sides of the chicken and place in a greased oven safe dish. Add 8-10 dollops of coconut milk fat to the dish and bake at 450 degrees for 30 minutes. Sprinkle fresh lime juice and serve.

Coconut milk lends itself to froth, and a smoothie isn't a smoothie without froth. Coconut milk plays well with every fruit. To ensure any leafy greens or tough fruits are blended well, try adding your coconut milk and rough produce to the blender first. Once those ingredients are well blended, then add ice and other remaining ingredients to blend.

5. Coconut Milk Ice Cream

For vegans, those with a sensitivity to dairy, or simply for those who love coconut milk, coconut milk ice cream is better than you might think and easier to make than you might think. This recipe at MyDarlingVegan.com cannot be beat.

Coconut milk is often a common ingredient in many shampoos, conditioners, hair serums, and lotions as well, but we'll explore that topic on a different day. In the meantime, if you have a coconut milk recipe you enjoy making, tell us about it on social media. You can find us on Facebook, Instagram, and Twitter.