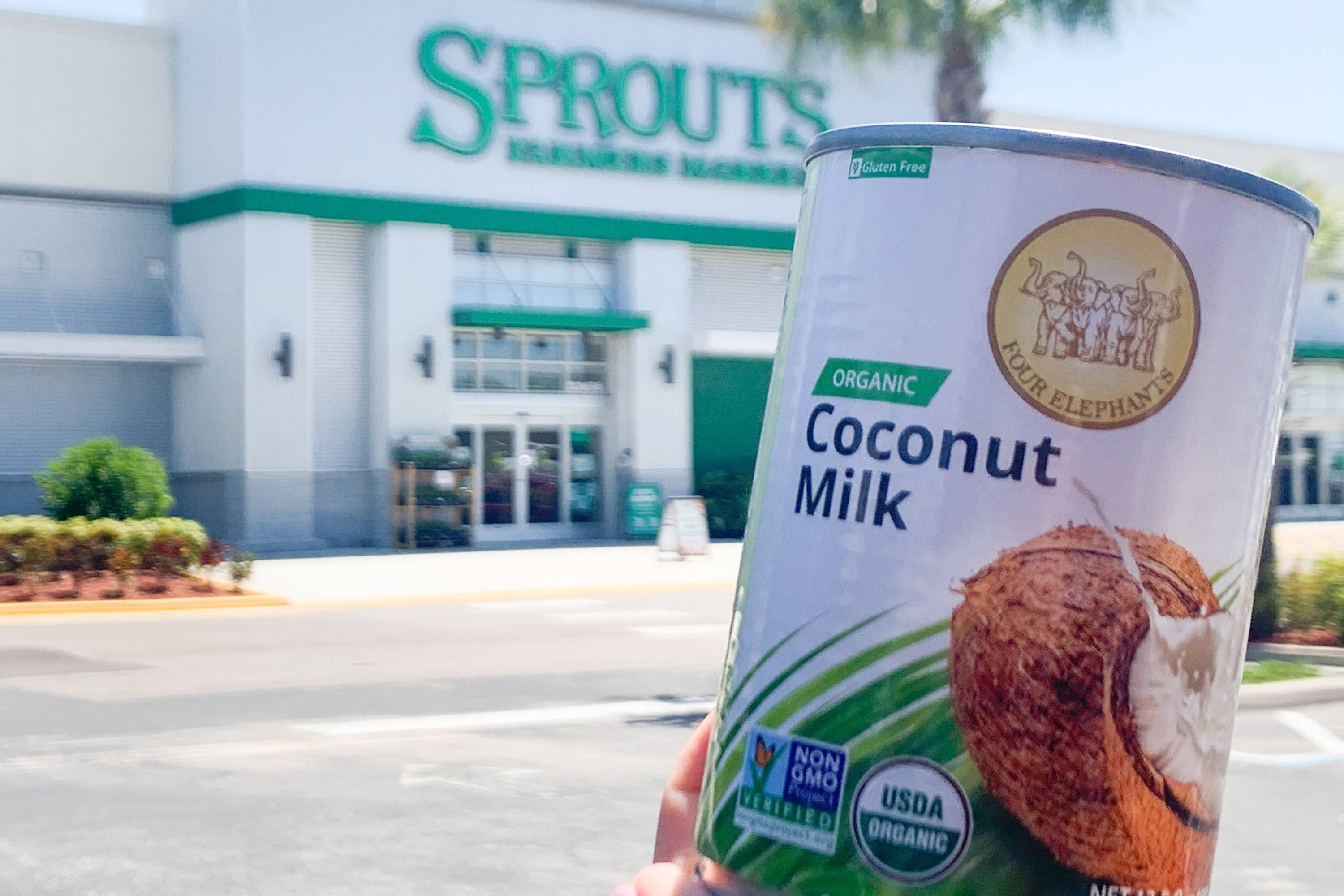 Exciting Announcement: Four Elephants Products Now at Sprouts!
If you're a lover of our Organic Coconut Milk, we've got some exciting news for you! You can now purchase this pantry staple at Sprouts locations nationwide! Sprouts Farmers Market is an organic grocery store that has been making high-quality, fresh foods accessible to all since 1943. Sprouts shoppers can enjoy a unique grocery shopping experience with a thoughtfully curated selection of better-for-you products and fresh produce.
Our Organic Coconut Milk is a perfect addition to Sprouts' healthy lineup. It's versatile, full of flavor, gluten free, dairy free, and non-gmo certified. This smooth, creamy, decadently fresh product is a no-brainer item to put on your weekly shopping list. Plus, there's so much you can do with just one can! From dips and sauces to smoothies and curries, there's a wealth of opportunity to spice up your recipe rotation. And if you're feeling like indulging, it's even a
delicious addition to cocktails and desserts.
Here at Four Elephants, we're committed to providing families with excellent, authentic, and delicious pantry staples. That's why this partnership with Sprouts is so exciting for us. It's now easier than ever to have our high-quality products in your pantry and on your dining room table.
Stop by your local Sprouts location today to explore all of their exciting, good-for-you offerings and more importantly, to pick up a can of your favorite Four Elephants Organic Coconut Milk. We know it's sure to satisfy your taste buds and become a recurring grocery list must.